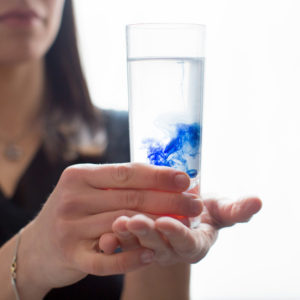 "I highly recommend Giulia Villirilli as a career coach. For those of you that are ambitious, feel the need to run, dive in, and keep going – career coaching is a necessity. For those of you that have a difficult work situation to navigate, coaching can help get you to a more successful and sustainable place to keep moving forward. 
I first inquired about Giulia services, when I was finding it difficult to settle into a new corporate job. Lockdown, Zoom and my consultancy background were all factors that made my situation precarious. I was under pressure to change the relationship with my new colleagues, let them see the value in me and navigate this landscape remotely (outside of an office environment).
Giulia fielded my concerns with empathy and immediately engaged with the circumstances. She gently and persistently persuaded me into shaping the outcomes I wanted and a process of getting to this success point.
I am pleased to say the outcomes of my time with Giulia delivered tangible results in my behaviour and outputs within my new job role.  The difference in my approach at work has been picked up by my employer and peers of which I have been highly praised and my manager asked for my Giulia details!!
The types of topics we focused on were: building up trust, intersecting interests, demonstrating behaviours, understanding my strengths and how to change the volume of these appropriate to the audience, to name just a few. 
I am relatively new to career coaching, (I had a coach during my MBA) but my outlook is that it supports your LIFE PLAN.  It provides direction and confidence in the things you want to do and showcases the need to spend time on things that have been overlooked.  For example, I had overlooked my personal life for many years.  Giulia was able to mark this out, enabling me to have a more balanced structure and I feel more emotionally stable and happier for it.
In addition, Giulia was able to support me on other matters which related to my entrepreneurial activity (start-up), which illustrates Giulia's breadth of knowledge, expertise and ability to swiftly engage and participate.
Giulia provides a professional service, it is competitively priced and well organised.
On a personal note, I wish Giulia well, she is a natural at coaching and a merit to the industry."
Thank you
Reema Patel
10+ years in Media Industry, MBA, Entrepreneur