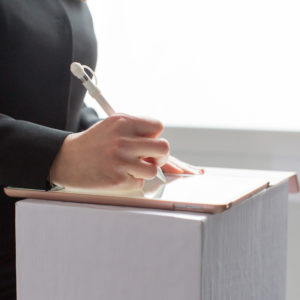 Meet the clients where they are. Partner with them to let them reach their next step, whichever that is. Celebrate with them the successes. Repeat 🙂
Today I share the case study of a 10-sessions coaching journey with Claire, a talented freelancer.
1. What prompted you to start work with me? 
"Giulia and I had decided to go freelance around the same time. She had more experience negotiating, standing up for herself, and knew what I was going through, working in a foreign language. We stayed in touch as we began our new endeavours and as she saw me doubt myself, Giulia asked if I would be interested in coaching. I said yes, though I was unsure what coaching would entail."
2. What were the highlights of your experience with me?
"We always ended our calls with a "call to action". You made sure I had a clear objective, one that would help me fulfil my ambitions, all the while being reasonable. Given my difficulties in picturing my goals within a realistic context, it helped a lot to hear you say "is this feasible?" Adjusting my goals and sustaining my ambitions did not have to be mutually exclusive."
3. What were the concrete results of your work with me? 
"The result of our work together has been mental more than financial, which I feel makes sense for my current needs: you have helped me learn to stand up for myself. I learnt that a professional relationship goes both ways, and you have pushed me to be more accountable. Thank you for taking the time to coach me, I really appreciated how you listened with intent and let me keep momentum."
Claire K., Freelance Creative