"Coaching is unlocking people's potential to maximize their own performance" - Sir John Whitmore
As a coach for leadership and transformation, I help leaders break through their plateau and be a living inspiration. For courage and resilience can be trained, experiences can be made, results can be achieved and our lives and dreams can be fulfilled.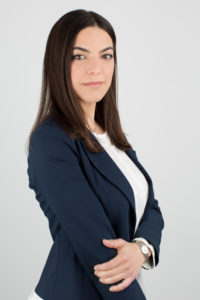 Individual online coaching sessions and personal support between sessions. Each session lasts 30 to 60 minutes. I coach in English, German and Italian.
Who is it for:
* Leaders that at present are thinking or affirming one or more of the following statements:
"it's too late to do that"
"I don't even know where to start…"
"I am stuck in this situation or behaviour"
"that experience made me suffer so much, since then I am simply not doing anything"
"I do not see the light, I feel lost"
For these scenarios, the coaching relationship supports in breaking the loop of inactivity and stagnation.
* Leaders that want to be a living inspiration, by: 
achieving more clarity and focus
improving their decision making
managing conflict with assertiveness
walking the talk
leveraging on their strengths
empowering others
navigating uncertainties
finding meaning and purpose
boosting self-confidence
embracing change
facing fears
getting things done
enabling trust
leading with heart and mind
For these scenarios, coaching supports by providing a sounding board, an accountability partner, different perspectives and tools and a reliable process to reach the goal.
ICF Definition of coaching:
"Coaching is partnering with clients in a thought-provoking and creative process that inspires them to maximize their personal and professional potential" – International Coaching Federation
In this first call we get to know each other and it gives us space to explore what coaching is and is not, and what you want to achieve during this journey.
Before starting I will send you an agreeement. Signing the coaching agreement establishes all terms and conditions of the partnership between us and from here our journey begins.
I coach mainly online, via Zoom, Skype or Phone. If you are located nearby, we can arrange for face-to-face coaching sessions. Online sessions allow flexible scheduling, no commute, login from everywhere.